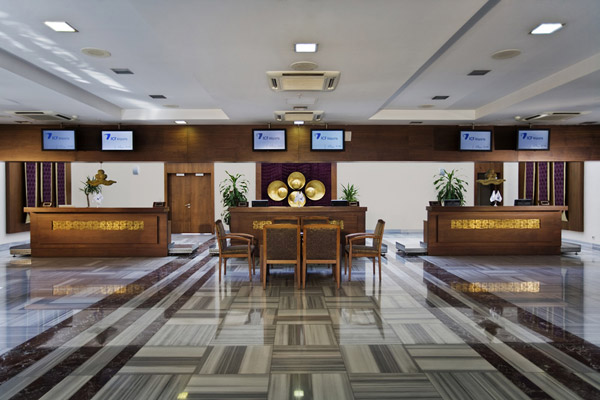 As ICF Airports, we are pleased to provide a smooth traveling pleasure to our passengers trough our CIP Service.
You can avoid formalities experienced in the airport prior and anterior to the flight and have a faster pass and and spend comfortable time by using our CIP Terminal. Our CIP Terminal is a special terminal designed to make both arriving and departing passengers comfortable. CIP Terminal provides absolute secrecy since it is at a seperate point from the terminals with high passenger density. Our CIP guests enjoy a perfect fight thanks to our careful and helpful personnel.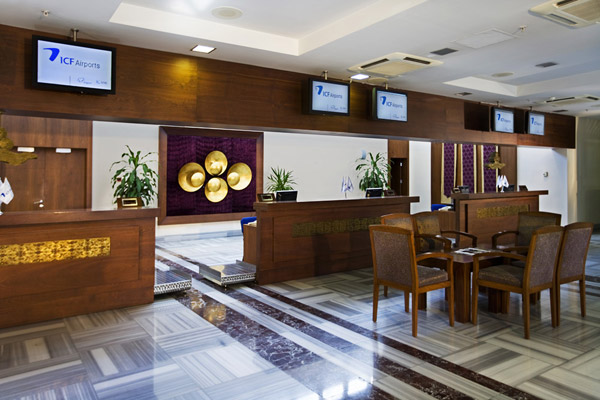 FOR DEPARTURES
In the entrance of the CIP Terminal, our guests are welcomed by a private guide who will help them to take care of the security check,check-in and passport control procedures without waiting in any gueues.
After the passport control, our guests can relax in the cozy and comfortable CIP Lounge and buy any item of and world brand that they want from the Duty Free shop provided for them. Your CIP guide would take care of the purchasing procedure on behalf of you and while you are resting in the lounge furnished in an Ottoman-style, he would enable delivery of the products you purchased.
While waiting for your flight in the CIP Lounge, you can make both use of the rich buffet and benefit from opportunities in the lounge such as books, magazines, internet connection and television.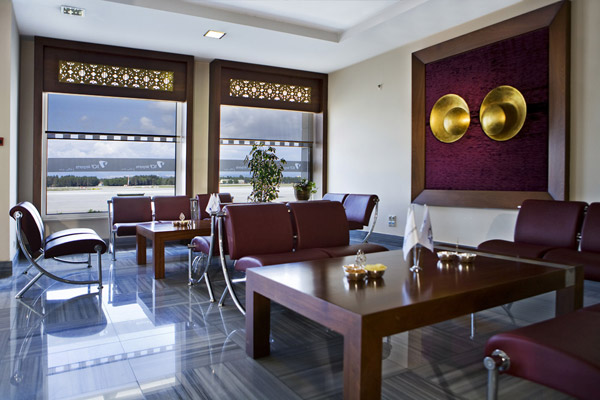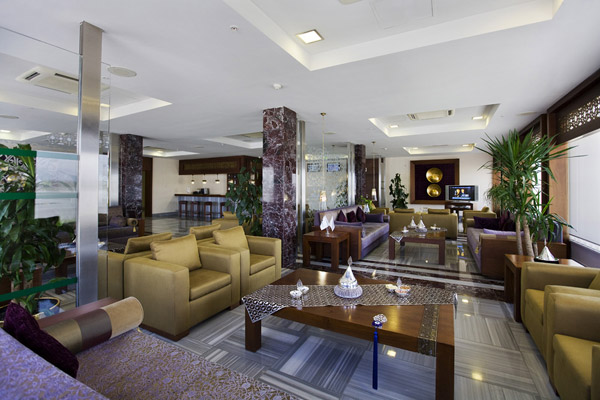 When its is time for your flilght, your guide would inform you and accompany you to exit, of the building to farewell you.
ICF Airports provide the opportunity to use the Meeting Room in the CIP Departure Terminal for the comfort of the businessmen.
In order to make use of these special services provided in our CIP Terminaş, you have to send us your reservation reguest 24 Hours prior to your flight.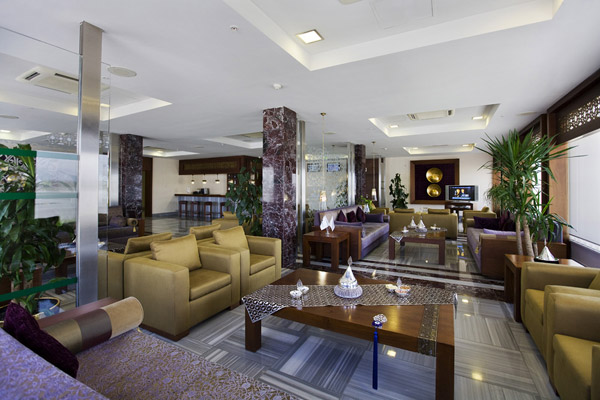 FOR ARRIVALS
In the entrance of the CIP Terminal, our guests are welcomed by a private guide, who will take them to the comfortable and private CIP Lounge.While waiting for their luggage, our guests may tasted our delicious foods and drinks served to them. While the luggage, visa and passport formalities are done, they can purchase and goods in the Duty Free shop.
CIP guides help our guests in all their transactions and accompany them to the meeting point with their Hotels guides.